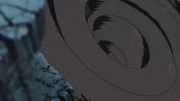 The Jutsu : Runtuhnya Hideaway adalah jutsu ditempatkan di tempat persembunyian yang berbeda Orochimaru untuk menghilangkan bukti fisik bahwa mereka telah ada . Di laboratorium mengandung sandera memprovokasi pertempuran untuk kematian di antara mereka untuk mencari tahu apa yang paling haus darah dan memilih mereka berpartisipasi dalam beberapa jenis misi , sisanya shinobi dibunuh oleh jutsu ini .
Ad blocker interference detected!
Wikia is a free-to-use site that makes money from advertising. We have a modified experience for viewers using ad blockers

Wikia is not accessible if you've made further modifications. Remove the custom ad blocker rule(s) and the page will load as expected.