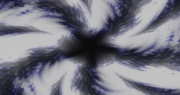 Pengguna meluncurkan api Amaterasu terhadap lawan dalam bentuk spiral , yang membakar target Anda sampai apa-apa tentang luar api hitam . [ 1 ]
Jika lawan cukup cepat , ia mampu melepaskan diri dari api . [ 2 ]
Lainnya Media Sunting
Dalam Naruto : Ultimate Ninja 2 , lawan berlari menuju Itachi , yang berkonsentrasi api Amaterasu ke arahnya , menyebabkan dia untuk membakar dan jatuh ke tanah .
trivia
Cara bahwa api terkonsentrasi di target sangat mirip dengan Naruto menyerap energi alam , meskipun dua digunakan sangat berbeda .
Meskipun tidak disebutkan dalam anime dan manga , teknik ini diberi nama Naruto : Ultimate Ninja 2 .
Meskipun manga dan anime Itachi telah menggunakan teknik ini hanya dalam Bagian II , Itachi menggunakan dalam Bagian I sebagai Akhir Teknis di Naruto : Ultimate Ninja 2 .
Ad blocker interference detected!
Wikia is a free-to-use site that makes money from advertising. We have a modified experience for viewers using ad blockers

Wikia is not accessible if you've made further modifications. Remove the custom ad blocker rule(s) and the page will load as expected.