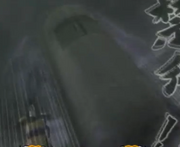 The Forbidden Jutsu : Pure Dunia Abadi (禁 術·穢土 封 滅, Kinjutsu : Edo Fumetsu ) adalah jutsu di mana Orochimaru memanggil sebuah peti mati Edo Tensei yang menetas menjadi bayangan menggenggam tangan dan merusak musuh sampai akhirnya daun tangan yang meremukkan dan tarik ke peti mati dan kemudian menghilang .
Ad blocker interference detected!
Wikia is a free-to-use site that makes money from advertising. We have a modified experience for viewers using ad blockers

Wikia is not accessible if you've made further modifications. Remove the custom ad blocker rule(s) and the page will load as expected.