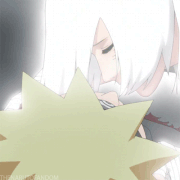 Naga Reinkarnasi Hidup (龍 命 転 生, Ryumei Tensei ) adalah teknik resusitasi , dan klan yang paling kuat Ryūzetsu , pengguna hanya dikenal . Setelah membentuk tingkat untuk memicu label teknis , telapak pengguna diterangi dengan chakra putih , seperti Palma Recuperadora , dan setelah beberapa saat seluruh tubuh dikelilingi oleh chakra ini . Hal ini diperlukan bahwa Anda ciuman di bibir untuk orang yang ingin menghidupkan kembali , dan dengan demikian dia transfer semua energi vital ; sehingga pengguna meninggal , memberikan hidupnya untuk orang yang diinginkan . Ryūzetsu meninggal setelah memberikan tindakan kehidupan Naruto karena ia akan mati pula .
Ad blocker interference detected!
Wikia is a free-to-use site that makes money from advertising. We have a modified experience for viewers using ad blockers

Wikia is not accessible if you've made further modifications. Remove the custom ad blocker rule(s) and the page will load as expected.